Best Moving Company Movers in Las Vegas NV – Champion Movers
We offer Local and Long Distance Moving Services in Las Vegas and Nationwide
Professional Moving Company Movers in Las Vegas NV – Local Moving Company in Las Vegas, Cheap Movers Las Vegas. A Full Service Moving Company Committed to Respectful Service & Fair Prices. At Champion Movers, we make the moving process easy and stress-free. Whether you've found your dream home in Las Vegas or just moving across town, our professional movers will get you there in a breeze. We offer custom and affordable moving services to better serve you according to your moving needs. From packing, hauling, and even furniture set-up, we cater to everything you need for a successful move. Our top-rated moving services are the best in the Las Vegas valley and we strive to help families, businesses, and individuals from one move at a time.
As a locally owned and operated business Local Movers in Las Vegas, we go the distance at Champion Movers! From Henderson, Summerlin, Centennial Hills, and every part of Las Vegas in between, we strive to provide moves that are easy, reliable, and effective.
We have helped thousands of households and commercial businesses get to their next destination all in one piece and we are proud of the amazing testimonials we've received from both our loyal and new customers for the past 17 years in the moving industry. Unlike other traditional moving companies, our moving team only uses industry-grade equipment and materials for all our moving and packing services to ensure the most effective and efficient move. In addition, our professional movers are thoroughly trained and insured to carry out any type of move successfully including packing, assembly, etc.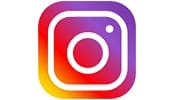 CALL TODAY (702) 876.2343
The Winning Move!
---
We understand how overwhelming the process of moving can be, especially if you have a busy schedule without enough time. We get it! Moving to a new home should be an exciting milestone, which is why at Champion Movers we strive to make relocating carefree, organized, and reasonably priced. Not every move is the same because we know that every household has its own unique moving needs. Our customized moving services offer everything you need to get your property to the next whether you need additional help with packing, furniture set-up, and more.
Whether your family is moving to your dream home or your commercial business is upsizing to a new office space, let our team of highly-trained and insured movers be apart of your next chapter. With Las Vegas Local Movers Champion Movers, you're always in trusted hands. We offer solutions and various options to cater to your move's exact needs and to help your relocation process be a breeze. There's no move too big or too small for our team– we do it all and we do it best in Las Vegas! Your property and belongings are our number one priority. Our moving team treats your property with respect and proper care. Additionally, we offer a series of insurance packages to ensure all your belongings are in safe and in good trusting hands throughout your moving process.
As a family-owned business, we treat our customers just like our very own. We take pride in our integrity and values at Champion Movers because your patronage is important to us. From our professional team of movers to our customer service concierge, we are with you from beginning to end. In fact, our customer service agents are readily available to answer any questions or concerns you may have. Furthermore, we offer free quotes without the hidden fees! Unlike other traditional moving companies, we bring convenience right to your doorstep at competitive prices.
CALL TODAY (702) 876.2343
Top-Rated Movers in Las Vegas
---
Wherever you need to go, let our team at Champion Movers help you get exactly there. We are a top-rated moving company locally-owned in Las Vegas and we offer professional moving services you can't get anywhere else. With over 17 years of industry experience, our moving services are customer satisfaction guaranteed no matter what your moving circumstances are. Let us do the heavy lifting for you while you enjoy your exciting journey to your new home or location.
At Champion Movers of Las Vegas, we go beyond just professional moving and packing services. We also offer storage space rentals, material and waste disposal, furniture placement and set-up, and personalized services for senior moves. We cater to all your moving needs whether you need extra storage for your belongings or if you need unwanted junk or materials removed from your property.
We understand that you want the most out of your investment in professional services and that your property is in good, trusting hands from start to finish. To give you a better and unbiased perspective, we strongly recommend verifying our company through the United States Department of Transportation. This department oversees the moving and storage industry to make sure every company is in proper state regulations. We also invite you to check with the Better Business Bureau (BBB) to verify our company's reputation. In addition, it is required for a company to meet all state requirements to be apart of the BBB which we proudly are.
From our family here at Champion Movers to yours, we would like to thank you in advance for your interest and business in our company's professional services. We strongly believe our highly acclaimed reputation and quality services are unmatched and with 17 years of industry experience, we have exactly what it takes to provide superb service no matter what it takes. Transporting successful moves is our main mission here at Champion Movers and we look forward to being a part of your next move!
Our customer service team is readily available to serve you during our business hours. If you have any questions, concerns, or looking for a free quote, give us a call today and we would happily provide you with everything you need. We look forward to hearing from you soon!